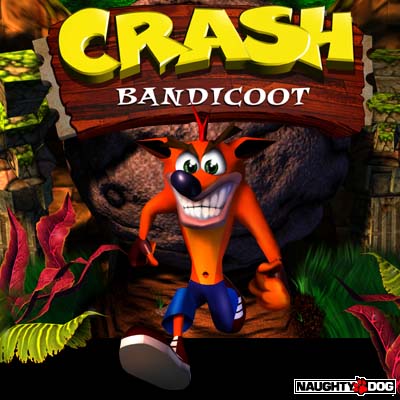 Since the Playstation Store's inception the network has always pursued the goal of offering users an easy process whilst managing and purchasing their digital content, whether this be with downloadable content, PS1 classics, PS2 classics, PS3 games or portable games, the interface allows for quick transactions to minimise time spent not playing.

With regard to the Playstation 1 downloadable offering, Crash Bandicoot - a fast-paced action-adventure romp published in 1996 by the Playstation exclusive developer, Naughty Dog - the game has been on the store for a very long time, in fact, it was one of the first Playstation "Classics" added to the Playstation Network's digital store. Since the game's introduction to the Network we've seen thousands of sales, and as of today, Fred Dutton - the SCEE Blog Manager - confirmed that Crash Bandicoot had exceeded 500,000 sales in Pal regions, this was confirmed via the PS Blog EU.

This strikingly impressive figure reflects just how "classic" games of consoles long gone are still relevant today, regardless of the technical improvements we've undergone through the years.

Crash Bandicoot marked Naughty Dog's debut on Playstation devices and since the franchise's inception, the Crash Bandicoot franchise has shifted more than 40 million copies worldwide.You can grab Crash Bandicoot alongisde its Playstation successors from the Playstation Store for use on the PS3, PSP and PS Vita.